It was the first day of summer yesterday and I was out and about in Central Park enjoying the blooming cherry blossoms, breathing in the amazing weather. I was in a thoughtful mode and started observing people around. I found it funny how 90% of the people were only busy staring at their phones. But then it hit me, am I not just like them most of the times? That's the sad reality. The world has undergone mobilfication. But this is great news for marketers because it just re-establishes the importance of being able to communicate to your target consumers through mobile. I am personally excited to witness the tectonic shifts in digital marketing and how we approach it. My last blog spoke about 5 secrets to digital success. After reading this blog I'm sure you'll be as intrigued about the beacon technology as I was when I was first exposed to it. 
SO WHY AM I EXCITED ABOUT THE BEACON TECHNOLOGY (BT)?
Well, to be honest, the IBeacon has been around for a while and was first introduced by Apple in 2013! But hey, it's justified for me to be so excited about sharing this because I discovered it for myself only recently.  So let's get to the point. What is Beacon technology? It basically works on Bluetooth to deliver location-based mobile customer communication. For example, let's say you walk into a mall with your friend and you are just window shopping. You've promised yourself to not go crazy buying things because it's not even your birthday month yet and you are just here for company. And suddenly, you receive a message on your favorite brand's app with a customized message informing you about a special sale. And the best part is, you get a 30% discount. Now, are you telling me that you are so strong to not even go check it out? C'mon! This was not magic or coincidence? This was beacon technology! Now, do you get what excites me about it? Retailers strategically place beacons around their store – the beacons connect to your Bluetooth enabled smartphone app, it sends a signal to the phone and the app is opened, and ta-da! You, the consumer, get a wealth of information that either makes you happy about it, or you are at least aware and feel special about it.
LET'S GET TO BUSINESS – WHAT CAN BEACON TECHNOLOGY DO?
1. SEAMLESS SHOPPING EXPERIENCE – The beacon technology can help a busy dad pay for parking through an instant app associated with a beacon parking meter, or provide a busy foodie the real-time availability of a table at her favorite restaurant in the mall, while she utilizes her time shopping instead of waiting! The notifications received via beacon technology helps shoppers like me get things done with their phones, such as scanning items to get reviews or loading it into the cart, or find where an item is located in the same store, and whether it is in stock or not! And the way Beacons and ApplePay work together, it has definitely changed the shopping experience
2. MUSEUM EXPERIENCES ARE NOT SO BORING ANYMORE! – Long museum lines can be boring! But with Beacon technology, museums are enabled to send interactive and informative content on the displays by identifying the time a visitor dwells on a particular object. The Brooklyn Museum uses iBeacon technology to give self-guided tours to visitors! 
3. VACATIONS ARE NOW MORE BLISSFUL – Hotel chains like Marriott, IHG have deployed the beacon technology to provide information about a new guest when they enter the lobby to save the consumer of providing their information manually and rather just have easy check-ins!. iBeacon also provides keyless entry into rooms, guided tours to the various amenities within the facility and sending targeted messages to the in-house residents.
4. THE HEALTH SECTOR IS USING IT TOO! – Beacons can make the life of hospital administration a lot easier. With electronic health records, indoor navigation systems, better asset tracking and equipment utilization, giving information to doctors a lot faster by helping find patient information more quicker, doctors, nurses and hospital staff can aid patients better and also get some free time to breathe!
5. TARGETED ADVERTISING JUST GOT BETTER – Imagine drawing thousands of customers to your store without spending on a pop-up shop or having your sales team on the floor. Marketers and advertisers have been gleaming with happiness on the transformation that the use of beacon technology has brought to their lives. It has literally got down to advertising to the right people, at the right place and the right time! But what is important is that the marketers send the right information to the consumers to ensure that the message delivered brings out the right action that they want consumers to make.
Trust me, this is only the tip of the iceberg….there is a lot more that beacon technology can do. Some amazing examples of how companies have been using it is here. If it really intrigues you, I suggest you have a look!
BUT BT HAS SOME BITTER ISSUES…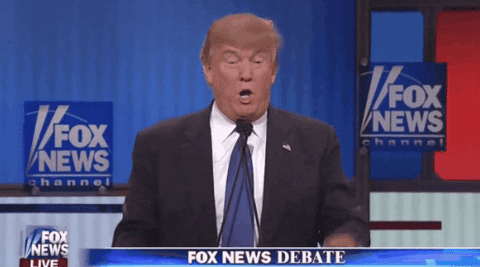 A majority of consumers are clueless. They should be made more aware of this technology to have beacon-powered experiences.

Not everyone uses Bluetooth – which makes the technology super useless. So as marketers it's important to know more than half of your customers are not reachable via beacon.

Not every brand can drive consumers to download their app. This might not be an issue for large companies, but for medium and small-sized companies, it is! The challenge is that iBeacon-powered notifications will only work if the user already has the app installed (an again, not to mention has Bluetooth enabled).

Beacon Technology can be creepy! Not everyone likes getting notified everytime they walk into a mall or a hospital or a dentist's office. They feel their privacy is being compromised. This might have a negative impact on the brand and they might lose the potential love and loyalty of a consumer. A consumer once abused will certainly be twice shy, which means legions of customers are shutting their phones off from a future mobile engagement that may actually enrich their mobile experiences.

Beacons need constant maintenance. They are like mobile phones – they tend to lose battery life. And dead beacons can gather no data, which means valuable insights may be lost.
But they are still being constantly improved on, and are here to stay, only to make the lives of marketers, retailers, service providers and consumers better.
FINALLY, AM I ADVOCATING TO USE BEACON? HELL YES!
If you haven't already figured out through my blog so far on how beacon technology aids in business growth, help gain a deeper understanding of your customers, helps increase customer loyalty and even assists you in keeping track of your employees, then I am re-iterating this for you!. The technology lets you focus on micro location and learn about the proximity of your customers.  And consumers definitely wouldn't mind using technology that can add value to their lives.
So go get beaconised! Until then, I'm going to get some coffee to get through the last leg of my finals week like a champ 😉 Wish me luck!
XOXO,
Neha